Digital Kitchen and Food Scale - Compact, Stainless Steel Platform and High Precision Sensors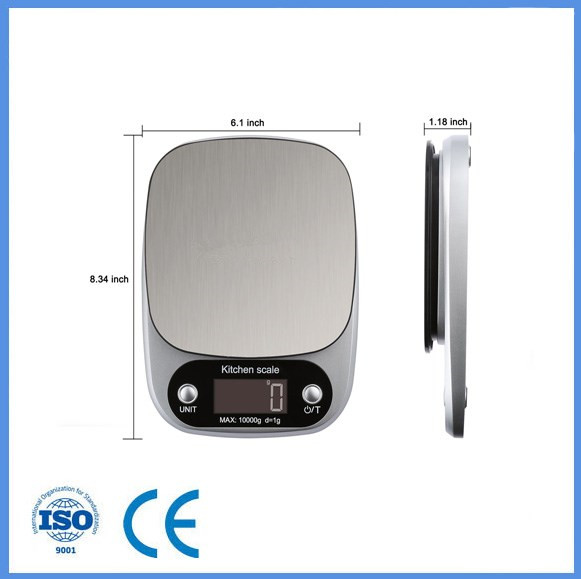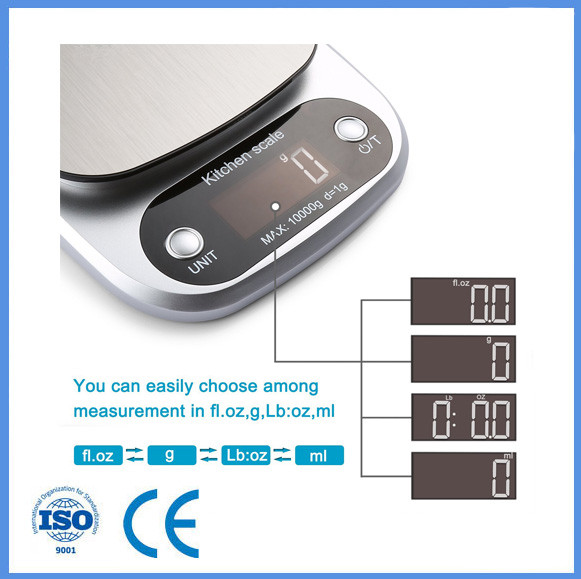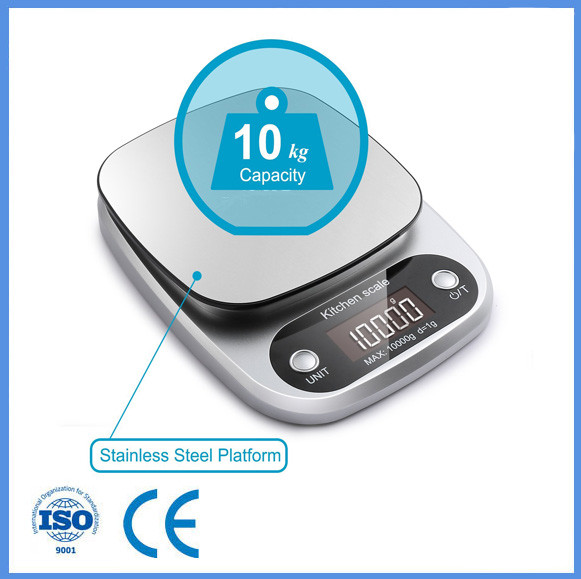 Kitchen Scale Features:
Food-Grade Safe Weigh Scale--Made with Stainless Steel Platform and ABS material which can put food on it directly.
Measure Liquids and Foods--You can switch units to measure both milk,food,and other liquids.(lb:oz / g / fl:oz / ml).
Zero/Tare Function-- The digital scale can allow you to zero out containers when using a bowl/plate as a container or working with multiple ingredients.And you won't have to recalibrate the scale after extensive use.
Auto Shut-Off Function--Includes a 2 minute automatic turn-off that preserves battery life while giving you time to confirm each measurement.
Lightweight and Portable--The digital scale can be stored virtually anywhere.
Low Battery Indicator--When low battery capacity will to remind replacement battery.
Overload Indicator--When items exceed the maximum load-bearing range. Please remove item quickly to protect the scale.
Are you interested in? Don't wait and take actions!